Some heavy metal freaks have more on their minds than the denim and leather trends of last decade. I like to think of myself as one of them so here is a little collection of music about the environment, anti-war, climate change and pollution.
If you don't like heavy metal how about forwarding this to the annoying guy in your social sphere who is always putting noise on the stereo at parties? He too could be living in ignorance of the bleeding heart nature of heavy metal.
In (almost) chronological order:
The classics
No, this set of videos isn't just obscure nu-metal ballads. Heavy metal has been hippie stuff all along. Proof:
1970: War Pigs by Black Sabbath
No introduction should be necessary for Black Sabbath. This live recording features a very lively Ozzy. Lyrics inspired by the Vietnam War.
1988: One by Metallica
Not explicitly anti-war. Rather just about the horror of war.
The thrash era
1989: Greenhouse Effect by Testament
How could I possibly have missed this one!? Thank you JayBier at Last.fm!
"It's time to take a stand / Our only hope to breathe again / To stop the madness closing in / What will we do when all is lost / Environmental holocaust"
1991: Annihilator - Stonewall
"a land said to have all, wealth in land, in man / qualities soon to exhaust as man's greed poisons the land / streams, once fresh, were centres of life for so many a creature / beauty without defence, polluted, never to replenish"
1992: D.R.I. - Acid Rain
"Will our children look back / With hatred or despair / At a generation of idiots / Who just didn't care / About the fossil fuel fumes / And the aerosol sprays / That put holes in the ozone / And let in the rays / That can cause cancer in humans? And what is it all worth / Heating up our globe / Destroying our own Earth? What will they think / Of us with no concern / About the seas of shit / And radiation burn?"
Sepultura
2006: Convicted in life
Sepultura has made several songs that comment on war and human rights. But this video is awesome. Defies descriptions. Warning: contains factory farm footage.
Also, speaking of Sepultura we have to watch at least one live recording of Ratamahatta and/or Kaiowas and the classic Territory...
Tribal drumming live 1996
The world music band of heavy metal.
1993: Territory
Grind core and death metal appears
1994: Godplayer by Brutal Truth
There are other songs by Brutal Truth that are more explicitly speaking of Mother Earth and pollution, but this one they made a video for.
"Corporate science destroying lives in the benefit of none / Liberation from the foolish / Cash in cost, rhyme or reason ... no!"
1994: World Demise by Obituary
World demise is the title track so check the cover:
For that album Obituary made a video for Don't Care:
This millennia mix
Death metal wasn't just a bad idea in the 1990ies. It's still a great idea. And so is thrash, some believe. Today all music styles are recycled.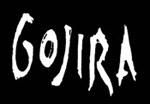 The French band Gojira [official site | Wikipedia] - which ironically is playing something that sounds a bit "industrial" - are the eco freaks of the metal scene. Approximately a third of their songs are about the environment. At concerts they will tell fans to recycle. They deserve a bit of special attention here. Go out and buy their albums today. Here is one video from each of their albums:
2001: In the forest
2003: Embrace the World
"Gaïa's alive for good / Under my feet the forest / Over me the largest / It's roundness I feel / Lifelong misery / How do we get to Avalon? / There is a bridge beyond / Indestructible the earth is a temple"
2005: To Sirius
About getting depressed from sitting in your room in a polluted world - OR about riding a whale to a different solar system to retrieve the wisdom needed to live a sustainable life. Your choice. Of all the songs in this article, musically this one is my personal favourite.

2008: Vacuity
Not explicitly about an MDG for sure but pretty disturbingly symbolic about a woman in nature, life and death.
2005: Third World Genocide by Nuclear Assault
Brand new 80ies styles thrash metal.

2006: Vicarious by Tool
This one isn't about the wars and disasters. It's about you and me watching them on our screens! Plus it's a master piece.
"Don't look me at like I am a monster / Frown out your one face, but with the other (you) / Stare like a junkie into the TV / Stare like a zombie while the mother holds her child / Watches him die / Hands to the sky cryin "why, oh why?"
Cause I need to watch things die from a distance / Vicariously, I live while the whole world dies / You all need it too - don't lie."
Tool [Wikipedia] is one of my favourite bands. If you critizice them I'll burn down your house.
2009: On the Brink of Extinction by Napalm Death
This isn't a music video. This is the singer of the band explaining the lyrics.
---
Finally a little blogosphere recommendation: Googling for this article I came upon Rock & Ecology - A collection of rock lyrics, articles and views concerning ecology aspects. That is one blog I'll be following for sure! Please do comment below with your favourite bleeding heart heavy metal recommendation!
Disclaimer: Some of these videos may have been put on YouTube without the intellectual property owners' agreement. As of writing this they are of course available but administrators may choose to remove them. I in no way wish to assist in spreading copyright violations but have to assume that as they are available there now, the owners appreciate the viral spread of them. Also, I strongly suggest you go see this music live if given the chance and buy the original recordings. The sound quality on YouTube is horrible! Original CDs and nice speakers are necessary to fully enjoy metal music.